Abbie's Plant Based Cuisine
VoyageHouston Highlights Abbie's Plant Based Cuisine!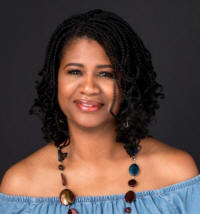 Meet Abbie Huckleby of Abbie's Plant Based Cuisine In Katy
Abbie's Plant Based Cuisine is spotlighted by
Vegan Society of PEACE
!
Vegans of Katy and West Houston recommends Abbie's Plant Based Cuisine!
Testimonials

---
"Thank you Abbie and Abbie's Plant Based Cuisine for the delicious lunch! I wasn't sure what to expect but the black bean burger on plantain bun was delicious!"
---
"I've just had my first meal from Abbie, the meatball sub, and it was amazing. A marinated finely-chopped olive salad (as good or better than any olive salad found on a good muffaletta, and I went to college in New Orleans so I know GOOD muffalettas), spicy mayo, sauteed onions and peppers, and excellent marinara, of course NO cheese, as good a meatball sub as I've ever had. Also included were very thin homemade potato chips, cooked in grapeseed oil and dusted with fine sea salt, and a ginger-carrot salad I would happily eat as a meal all by itself! I'm having meatloaf and mushroom gravy, mashed potatoes, and green beans (haricots verts) tonight, with a nice sliced kiwi and strawberry salad. Cheap? No. Worth it? Absolutely! Count me as a new fan. You will not be disappointed."
---